Spring/Summer concert season is here, and tour dates galore are popping up.
Flowers are blooming, Daylight Saving Time has sprung our clocks forward, and the beauty of Sundress Season is finally upon us. And in the minds of music enthusiasts, the warm weather marks the beginning of Spring/Summer Tour season, where our favorite artists take their shows on the road and pack out concert venues across America.
Whether you're a $200 a pop concert front row seater or perfectly comfortable in the $20 lawn chair section, PopEd is here with a list of concerts to get you excited about in 2019.
Anderson .Paak:
Since appearing on six songs on Dr. Dre's 2015 Compton album, Anderson .Paak's rise in music has been meteoric. Backed by a live band, the Free Nationals, .Paak and the Free Nats have become the hottest ticket in whatever town they touch down in. Anderson .Paak and the Free Nationals are currently touring the U.S. and Europe, so get your tickets now.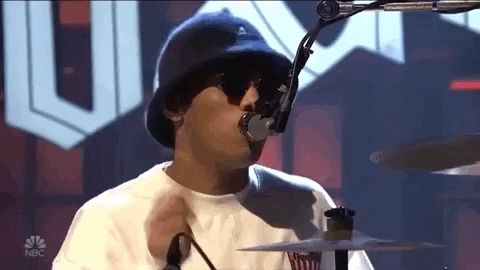 Photo: Giphy
Solange:
Whenever the youngest offspring of Matthew and Tina Knowles decides to go on tour, we want tickets. It's been well over a year since Solange's Orion's Rise tour hit the U.S. and Europe, in support of her critically acclaimed 2016 album, Seat At The Table. With her fourth album and short film, When I Get Home, making waves, Solange's next tour without a doubt will bring her Texas swang to the big stage.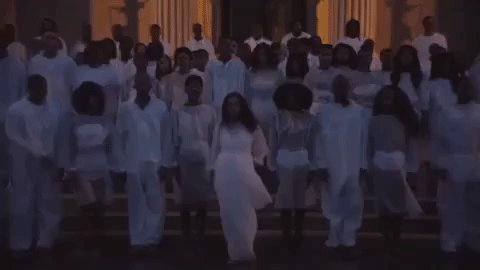 Photo: Giphy
Khalid:
Khalid's 2016 debut single "Location" was a huge success. Still, if you blinked, you might have missed the 21-year-old singer transcending the King of R&B talks into a bonafide Pop superstar. His 2018 headlining tour, supporting his debut album, American Teen, was a sold out 25-city success. With his follow-up album, Free Spirit, set for an April 5th release, fans should be on the lookout for Khalid to announce his next tour any day now.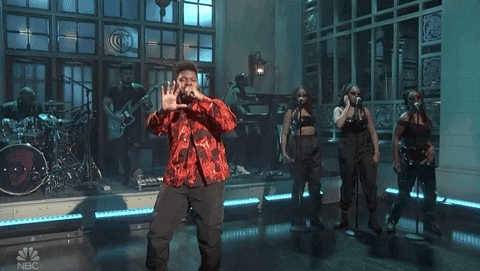 Photo: Giphy
Jorja Smith:
Jorja Smith isn't from this side of the Atlantic, but since her 2017 appearance on Drake's More Life project, this England-born bombshell has been one of R&B's prized newcomers. The good news is Jorja's next U.S. tour kicks off in April alongside Kali Uchis, so fans don't have long to wait to lose themselves with Miss "Get It Together."
Photo: Riff Magazine
Summer Walker:
In just a few months, Summer Walker has gone from relative unknown to the next "It" girl. But that's what happens when an artist as big as Drake remixes your debut single. Right now, she's on a limited headlining run in a few intimate venues and markets, so we'd suggest getting tickets to see her now. This time next year, she'll be selling out arenas.
Smino:
Smino is another buzzing newcomer, who may still need somewhat of an introduction. But after two critically-acclaimed albums, blkswn in 2017 and NOIR in 2018, the St. Louis native has fans ready for his next headlining tour. Luckily, Smino's HOOPTI Tour started on March 23rd, and runs through the U.S. and Canada until 5/17. Get tickets now.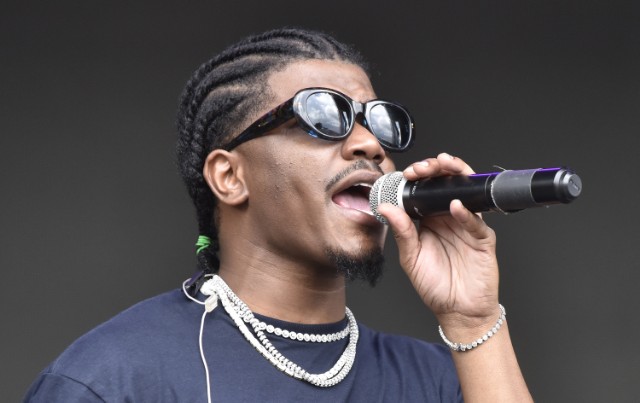 Photo: Spin
Roddy Ricch:
You'd be hard-pressed to name a new rapper hotter than Roddy Ricch. In less than a year, the Compton, CA rookie has been embraced by everyone from Meek Mill to Nipsey Hussle to Marshmello, and this spring he's touring with Kodak Black. Roddy's shows have been known to get crazy. Back in March, three people were stabbed in London, England, so be careful if you decide to catch him live.
Tobe Nwigwe:
For any hip-hop purists not up on Tobe Nwignwe's music, do yourself a favor, and cop a ticket to his The Extension Spring 2019 Tour. The most underground member of this list, Nwigwe is also arguably this list's most talented and consistent. For over a year, the football player-turned-rapper has released new music videos weekly through this #getTWISTEDsundays series, while watching his following expand. You don't want to miss him on stage.
Photo: Youtube
Read Next: Collect Your Coins: Concert Merch is A Key in Branding and Revenue