"You're standing in my dream and I'll do everything to protect it."  
Everyone has a story on how Soul Train impacted their lives.
Don Cornelius, creator of the popular dance show Soul Train, inspired and influenced a generation with his dream. From the classic soul train lines seen at family cookouts, to Migos and Drake paying homage in their "Walk It Talk It" video, Soul Train became the staple of Black pop culture.
The iconic show, which started in the 70's and ran for three decades until 2006, was a launch pad for many artists and depicted Blackness – from fashion, style, and of course dance moves – on a national level.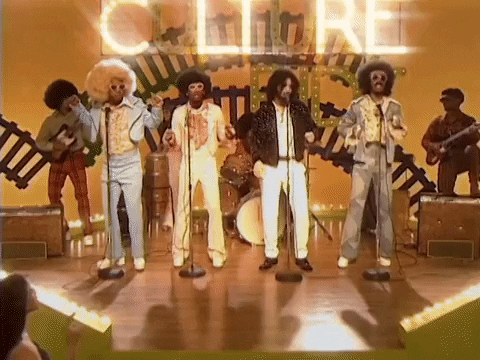 The upcoming BET series, American Soul, set for February 2019, explores the history, legacy, and success of Don Cornelius. From the creators of The New Edition Story and The Bobby Brown Story, American Soul  chronicles Cornelius' predominance looking at the "entrepreneur, his Soul Train dancers, crew and musicians in an unforgiving Hollywood in the 1970's – how they work, play, rise and fall against the backdrop of Soul Train."  
#AmericanSoul
New Series. 10 Episodes. Coming February 2019 on @BET #jcefilms pic.twitter.com/amFhmb7Uaq

— Jesse Collins Ent. (@JesseCollinsEnt) November 26, 2018
Don Cornelius was the "first African-American to create, produce, host and more importantly OWN his own television show," developing a show that introduced Black culture to a wider audience. Although Cornelius had a difficult time convincing networks to air his show, he "agreed to syndicate the show, which proved crucial to the show's autonomy and longevity," as Stephen M. Desuer writes in his article Black Joy on Television: The Cultural Legacy of Soul Train. 
Growing up as a 90's baby, I recall Soul Train airing Saturday Mornings or late at nights on the weekends, but no matter when it came on, the images of black people dancing and having a sense of freedom on screen reenforced how beautiful Black people are when given the opportunity to be their true selves. I took every second to be entranced by the robust fashion, seeing liberated Black bodies move without restrictions, and the smooth sign off Mr. Cornelius would leave the audience with: Peace, Love, & SOUL!
Soul Train was an organic display of not just the artists who performed, but their fans who enjoyed the spirit, style, and vibe of Black music and dance.
As BET sets to give Don Cornelius the recognition he deserves, airing his story during primetime television, we will see the impression Soul Train had on many generations.
Here's how Don Cornelius' story can continue to inspire the next generation of creatives:
Dream Big: 
No dream is too small to accomplish. Despite the rejections Don Cornelius' faced initially, his dream of having a black-oriented music and dance variety show proved its worth. He was committed to his idea until he got the supported he needed to fully fund production.
Go Niche: 
Instead of trying to appease the masses by fitting into several boxes, scale down and focus more on niche ideas. This gives you a better advantage of serving and catering to an underserved demographic.
"There was not programming that targeted any particular ethnicity. I'm trying to use euphemisms here, trying to avoid saying there was no television for black folks, which they knew was for them."
Embrace your creative journey: 
Don Cornelius wasn't a successful entrepreneur when he first started out. He wore many hats during his career. He worked in the insurance business before transitioning to broadcasting. He worked as a former disc jockey until he pitched his idea to be the founder and host of Soul Train. 
You won't always land where you think you need to be the first time around, but each position is a stepping stone you'll need for something greater.
READ NEXT: